Money tight? Not enough time to finish your wheeling project? Dave'z Off Road Performance and Trail-Gear have a solution for you. WIN a completely built wheeler!. Dave'z Off Road and Trail-Gear have teamed up to build a 1979 Toyota 4x4 Pick up that Rubicon Trail Foundation will raffle off at Cantina for the Con 2013. Tickets are $10 each. All proceeds go to the Rubicon Trail Foundation to help keep the trails open to the public. Tickets will be available all year long.
The winner will be able to pick up the truck at Dave'z Off Road 4603 2561 Blacks Ln, Placerville, Ca 95667 and must have proof of insurance.Winner is also responsible for all DMV fees, sales tax and licensing.

http://www.rubicontrail.org/

We will be posting pictures of all the goodies going on this build along with all the other vendors who are donating their products that are helping with this project. We will keep you informed every step of the way and bring the truck to as many competitions and events that we can.
Please mail a check made out to RTF (Rubicon Trail Foundation) to:
Davez
2561 Blacks Ln
Placerville, Ca 95667
or
You can buy tickets by calling:
RTF 1-888-6 -RUBICON
Davez Off Road Performance 530-622-2148/ or pm me
1979 Toyota raffle truck

Dave'z Off Road Performance
1x 1979 Toyota Pick up
1x Davez 22RE Engine (fuel injection)
1x Davez 5 Speed Transmission
1x Luke clutch
1x Davez Front Tube Bumper with hood high Stinger
1x Davez Rear Tube Bumper with receiver
1x Davez Pair Tube doors
1x Davez Front suspension package
1x Davez Rear suspension package
1x Davez Flow master Exhaust System
1x Davez Triple Shifter
1x Davez Paint and Decal package
4x 36" or 37" Tires (Brand to be announced)
1x Davez Front Heavy Duty Long Spline drive shaft
1x Davez Heavy Duty rear drive shaft
1x Dave'z Pair Bed Sliders
4x Shocks (to be announced)
1x IFS Steering box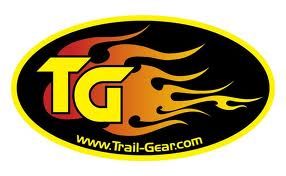 From Trail-Gear:
4 or 5 17" Aluminum Beadlocked Wheel, 6 Lug (6 on 5.5) 142000-1-KIT (something on the rings)
1x pair Trail-Gear Solid Axle Hub-OEM Replacement,140449-1-KIT
1x Rock Assault™ Front Axle Housing, w/Spring Perches, 140267-1-KIT
1x Rear Axle Housing, IFS width, 140187-1-KIT
1x Rock Assault™ Steering Stops, 140273-1-KIT
1x pair Rock Assault™ Front Axle Shock Mounts, 110175-1-KIT
1x pair Chromoly Spindle, 140205-1-KIT,
2x Trail-Gear Knuckle Stud Hardware Kit, 186115-1-KIT
1x Rock-Ring Kit, 140051-1-KIT
1x Trail Safe™ Knuckle Ball Wiper Seal, 140327-1-KIT
2x Toyota Wheel Bearing Kit, 140007-1-KIT
2x Brass Bushing, Inner Front Axle, 140105-1-KIT
1x Rock Assault™ Trunnion Bearing Eliminator Kit, 140254-1-KIT
1x pair Rear Axle Shafts, Chromoly 1986-1995, 140179-1-KIT
2x Rear Axle Service Kit, 140055-1-KIT
1x pair Six Shooter Knuckle Kit, 130006-1
1x Rock Assault™ High Steer Kit, 130053-1-KIT for 6 shooter and flat pitman arm
1x IFS Steering Box Mount, 130004-1-KIT
1x Low Pressure IFS Steering Box Fitting, 130510-1-KIT
1x Dirty 30 +3" Birfield Kit, 140268-1-KIT
2x TG Chromo Hub Gears (Inner and Outer), 144107-1-KIT
1x Trail-Creeper™ Dual Case Kit, 23-Spline, 100006-1-KIT
1x Speedometer Extension Cable, 100063-1-KIT
1x T-Case Crossmember, 4cyl, 1979-1983, 120004-1-KIT
2x TGHD Transfer Case Mount Kit, 105100-1-KIT
1x Trail-Creeper T-Case Gears, 23-Spline, 105001-1-KIT
1x 58" Short bed/4Runner, Pair, 120001-1-KIT
From PRP:
1x Pair Custom Front Seats.
Paranoid Fabrication:
Exhaust Hangers
1x Battery box
Plasma Thought. "Spider" here on PBB
http://plasmathought.com/